Scroll down
Founded in 2003, SAMKA is one of the leading independent production companies based in Paris.
Writer-director-turned-producer Samuel KAMINKA leads the teams he loves with a smile. Creative and entrepreneurial, he also chairs the Animated Film Producers' Union (AnimFrance).
Samka has produced over 150 hours of animation sold worldwide. Eclectic, sincere and open-minded, our talents have the generosity to successfully address children on 5 continents.
Our series have one thing in common: we produce them with patience and passion!


SAMKA GROUP is a small constellation of 7 companies.
Our companies are based in France (Paris, Angoulême, Tourcoing), England (London), Italy (Milan) and Israel (Tel Aviv), and include international distribution, animation and fiction production (prime time and youth), and 2D and 3D manufacturing studios.
The managers of our subsidiaries are experienced and highly regarded in their markets. They work in close collaboration and in good spirits.
We offer our associates, customers and partners the best of both worlds: we combine the strength of a diversified international group with the agility and creativity of boutique companies.
Discover SAMKA GROUP
---
Animation

Samka (Paris) produces animated series. Original creations and adaptations of highly successful comic strips. Headed by Samuel Kaminka, the company aims to entertain children the world over.
Discover SAMKA
---
Fiction & Documentaries

Founded by Stéphane Kaminka and Samuel Kaminka, KAM&KA (Paris) produces prime-time fiction. The company is currently developing a dozen projects in all genres, as well as two ongoing series for France Télévisions and TF1. The 18 hours already produced have each been well received by critics and met with audience success.
Discover KAM&KA

Headed by Yair Sklan, Sklan&Ka (Tel-Aviv) produces documentaries , kids, teens and prime-time fiction series. Firmly focused on the international market, the company combines the creativity of Israeli talent with a strong international network.
Discover SKLAN&KA

GOOD KARMA (Milan) produces children's fiction, animated series and develops prime-time fiction. Directed by Caterina Vacchi, the company brings Italian talent to the international market.
---
Services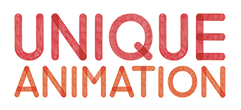 UNIQUE ANIMATION (Angoulême), headed by Samuel Kaminka, is a service and executive production company specializing in the production of digital 2D animation series (character and set design, animation and special effects).
Discover UNIQUE ANIMATION

KAZOO Animation, in partnership with Blue Zoo, where the art of captivating storytelling and beautiful animation intertwine. Nestled in the city of Tourcoing, France, our esteemed studio serves as a sanctuary for nurturing creative talent and fostering innovation. Experience our passion for crafting compelling animated stories with vibrant characters in series and feature film animation, destined to inspire a global audience.
Discover KAZOO ANIMATION
---
Distribution

Jetpack is a leader in independent distribution. Ranked the world's best kids distributor by Kidscreen in 2021/2022, the company headed by Dominic Gardiner sells a catalog of over 900 hours of children and family content worldwide, from more than 60 international producers.
Discover JETPACK DISTRIBUTION